Saturday, April 16th, 2022
In my journey to healing from c-ptsd, I have reflected on my history, my life, and so many aspects of it over and over again. One part I found very particularly difficult to touch is narcissism.
First of all many narcissists will deny the fact they are narcissists simply because "they claim to be the victim" and show or admit to being at fault or taking responsibility for their actions will put them at fault. Though most of them don't even know they are a narcissist their insight and self-awareness is very limited. So either way, the ability that they are a problem or causing a problem will not happen.
I have asked myself why I found that so difficult. I felt shame. Because in the end, I was at fault for not removing myself from a harmful situation, for putting myself at risk. The shame comes from the fact that I played my role as supply, knowingly. Not wanting to accept the facts. I still don't want to.
Because I have c-PTSD and I am still dealing with it it's easy to put me as the one that caused the problems in the first place. after all, I have been diagnosed with a personality disorder and I do trigger and react particularly strongly when the trigger button keeps being pushed.
The manipulation and abuse are often very subtle. Masked as jokes which truly are just jabs at you. They twist and turn things and pull things from an argument or conversation up to a point where even you believe you did something wrong.
The fact that I have c-ptsd however does not make me any less a victim of narcissistic abuse. No matter what they say. ESPECIALLY what THEY say. Because remember they are the manipulator, the gaslighter, and the abuser who wants you to feel that it's all your fault.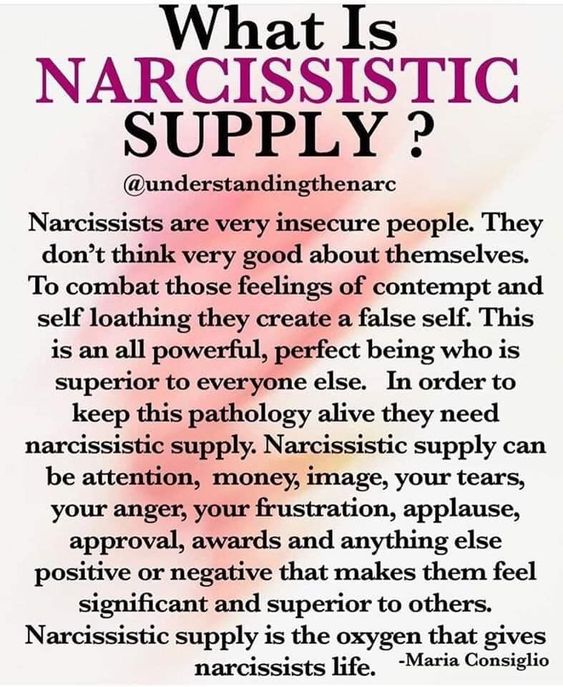 Show them proof that they were wrong and you end up still being at fault in the end because "you didn't trust them" or "have no business checking upon them". You don't need to convince them of what they did wrong but yourself so you don't go back and give them the love you should be giving yourself.
Sometimes you might have done something or reacted and said something that's not appropriate, controversial, or kind and loving. However, you know this, feel bad about this, and apologize for this genuinely because you are not a narcissist. The narcissist however rarely ever apologizes for anything because they had a solid reason for their actions which is your fault if you believe them.
Many aspects of narcissism do not match all narcissists. Just like with C-PTSD we do not all have the same symptoms simply because we all are different people and have different lives and experiences that have affected us to become who we are. Narcissism comes in many guises and levels and can be hard to spot especially early on in the relationship.
Not every Narcissist has NPD. Narcissism is a spectrum. Those at the highest end may be classified and diagnosed with NPD but others with narcissistic traits will be lower on the spectrum. However, that doesn't make them necessarily less abusive or harmful.
I do believe that they can heal and let go of narcissistic behavior. It's a learned behavior so it can be unlearned. They are people like you and me and have feelings and emotions. Just like with C-PTSD they have a hard time dealing with it.
Even when I feel so much shame, I write about this in my blog as a reminder to myself when I am having a hard time. I love who I am, a loyal, kind, loving, and empathic person. And they loved me for that, or I would not have been their supply.
edit: This post has been one that I have been trying to write for a long time but couldn't find the right setting to write it in. I think I have captured a lot of what I wanted to say. Being healed from a lot of the damage they caused I guess helped a lot in finishing this post and it put my mind off other things I have been dealing with lately.